Mike Milton's Sudbury Appliance
Since 1986, Mike Milton's Sudbury Appliance has remained the foremost appliance repair company in Sudbury, MA. Our family owned and operated business strives to provide friendly, reliable and prompt appliance repair services to the residents of Marlborough, MA and the surrounding areas.
Call us for more information!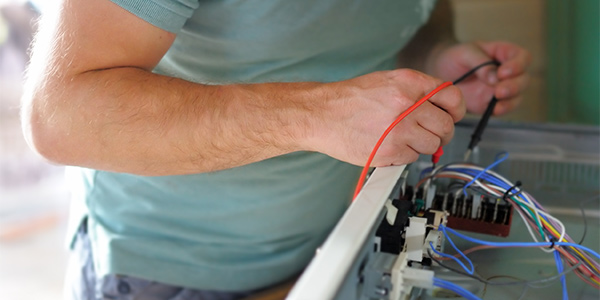 Comprehensive Service for Household Appliances in Sudbury, MA
We depend on various household appliances in Sudbury, MA throughout the day to help enjoy a high standard of living. Washers and dryers help us keep our clothing clean and fresh; stoves, ovens and ranges give us the ability to cook delicious meals; and our fridges and freezers make saving those leftovers possible. When any one of these appliances takes a dive or stops delivering the function we expect of it, it can disrupt our lives and potentially cost us a large sum of money to replace. To avoid these eventualities and to get your appliances back to their fully functional states, contact Mike Milton's Sudbury Appliance first.
At Mike Milton's Sudbury Appliance, we pride ourselves on being the local experts in appliance repair. As the foremost appliance repair company in Sudbury, MA we understand what it takes to assess and address problems with your major appliances, no matter the brand or model. We specialize in fixing both minor and major problems, and can get to the root of unknown issues thanks to our depth of experience in the field! Moreover, all of the work we do comes with a superb quality guarantee—we're even authorized to work on luxury name brands! Take a look at just a few more reasons homeowners trust us when their appliances start to rebel:
We are NARDA Refrigerant Recovery Certified and licensed in refrigeration.
We are an authorized Whirlpool Servicer and are familiar with the full range of Whirlpool appliance models.
We're a proud member of the National Federation of Independent Business (NFIB).
We offer convenient same-day service of appliance repair emergencies!
All of our repairs and services are covered by a 90-day warranty against defects and damages.
---